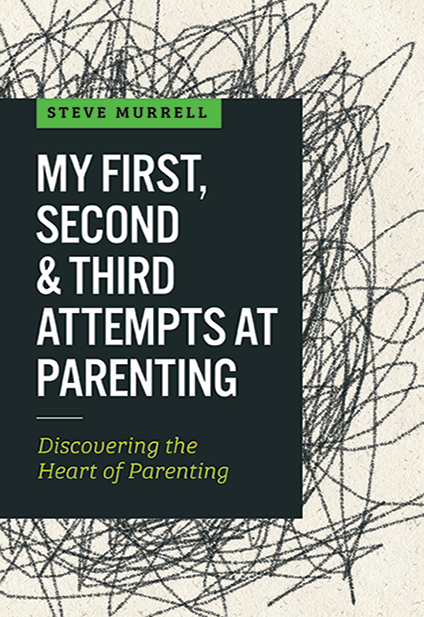 Discover the most important part of parenting
My First, Second & Third Attempts at Parenting
By Steve Murrell
My First, Second & Third Attempts at Parenting is not a how-to book. It's a collection of stories and reflections designed to help you discover the elusive, yet most important, part of parenting—the heart. Chapter by chapter, story by story, we will examine God's heart towards children, our hearts as parents, and how we can prepare our children's hearts to know and love their heavenly Father.
Reviews
Dr. Chuck Quinley
Eddie Lyons
Marie Bonifacio
Jonathan Murrell
James Murrell
William Murrell
Carla Peralejo-Bonifacio
Dr. Robert Baily
Alejandro Nogoy
Coney Reyes
Get a free
chapter
Preview the 123 Attempts Book
The Heart Of Parenting
Steve Murrell brings us right to the heart of parenting. In this message, he candidly shares his own stories as a father to three very different boys. Practical, humorous, and encouraging, this Parenting Seminar inspires both parents and non-parents alike to shape a child's heart by knowing the heart of God and having the heart of God.
Download Here
Ordering
&

Options
Get your copy today
Paperback
US
Ebook
Philippines
In the Philippines, the book can be purchased at:

Fully Booked Eastwood, Powerplant Mall and Trinoma
National Bookstore Greenhills, Metropolis, Shangri-la, and CCF Center
Philippine Christian Bookstore Makati and Tacloban
All Life by the Book outlets
All House of Praise outlets
St. Francis Bookstore

For bulk orders in the Philippines, email: orders@everynation.org.ph.